The kit-kats ate all the Kit-Kats, they devoured forty pounds
They ran like goofy goobers then they all collapsed in mounds.
"Oh Henry!" cries the owner's wife, "Look what these smarties ate!"
But Henry, he just snickers, adding "Wait 'til after eight."
"They'll get wrigley in their tummies, and they'll wake up seeing stars,
"Like they were in the Milky Way, in orbit around Mars"
Sure enough, the kitties woke up good and plenty sore,
But they all got hugs and kisses; now they won't do that no more.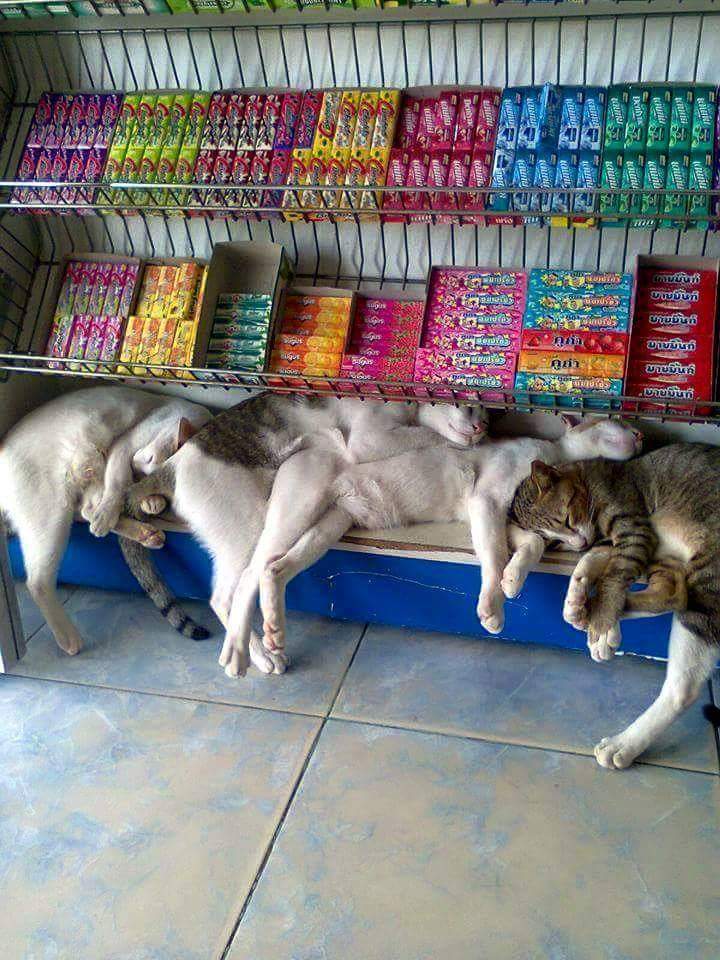 Via Imgur.