Before we get to the story, a shout-out to Patricia for her support, thanks much! Now, you may recall the story of the Phantom Hugger, a young boy in Louisiana who snuck into a neighbor's garage to hug their pet labrador Duchess.
Turns out the boy was missing his own dog who had passed away, and his mother was reluctant to get a new one. But the worldwide attention wore down her resistance, and now the boy has a new companion, a puppy named Drake.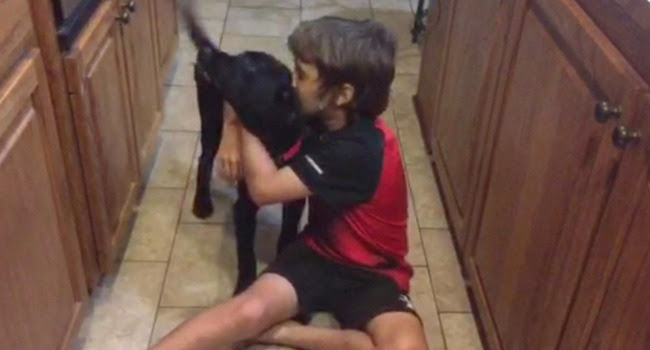 Found on Life With Dogs by Elizabeth G.