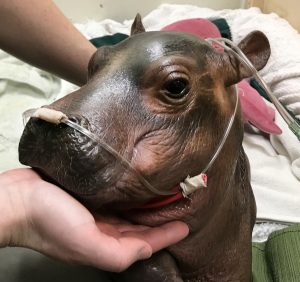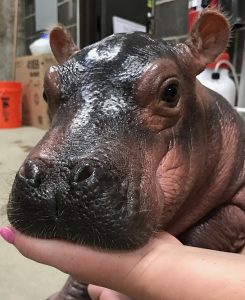 Fiona the preemie hippo at the Cincinnati Zoo passed another milestone late last week. After removing her from IV fluids some time back, the zoo has removed her supplemental oxygen tubes as well.
This is an important step, explains the zoo's Wendy Rice, because hippos must learn how to hold their breath in order to nurse, sleep and generally live normal hippo lives.
With the oxygen tubes removed, Fiona is free to practice her underwater skills as she prepares for entry into the hippo family.
Thanks to Sharon G. for the update!