Supertonk the mini horse pulls his weight
So you say you want to go horse riding, but you'd also like to go skiing? Friend, the sport for you is skijoring, which is like water skiing except on snow and it's cold and there's trees and the motorboat is a horse. And there's no cuter horse than Supertonk from Patty's Pony Place in Alberta, Canada. Patty hopes that Supertonk will pull in lots of curious riders this winter.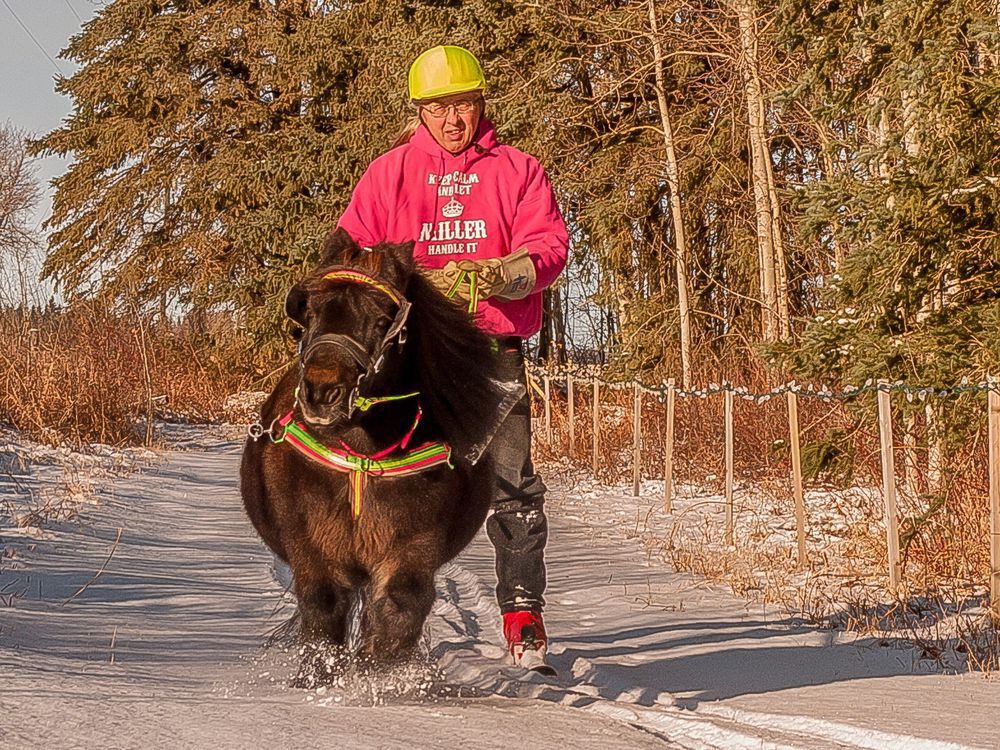 Found on the Edmonton Sun by Andrew Y. More Supertonk on Facebook.