Fiona Gets a New Aunt (or Uncle) at Animal Kingdom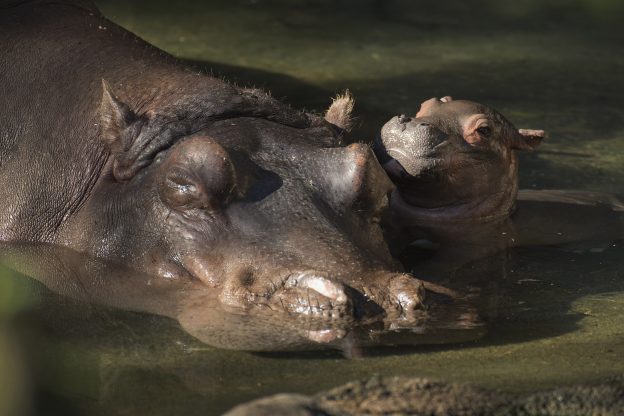 As superhippo Fiona celebrates her first birthday, her family tree gets a cute new branch. Disney's Animal Kingdom in Florida recently welcomed a new baby Nile hippo, their first hippo birth in 13 years.
So what's the family connection? The new baby's father is also the father of Bibi, Fiona's mother. This makes the new arrival Fiona's aunt or uncle — the keepers haven't gotten close enough to the new baby to determine its gender.