Dog grooming solution has one hangup: the dog
Kendal Peifer loves Oliver, her family's rescue dog with an aversion to getting his nails clipped. "It's very difficult to keep him still while clipping nails," Kendal told BuzzFeed. So Kendal's dad bought a secondhand purse, cut four leg holes in the bottom, and hung Oliver up to dry.
The makeshift rig worked perfectly, and soon Oliver had a lovely set of freshly cut nails — along with an expression of Zen-like calm.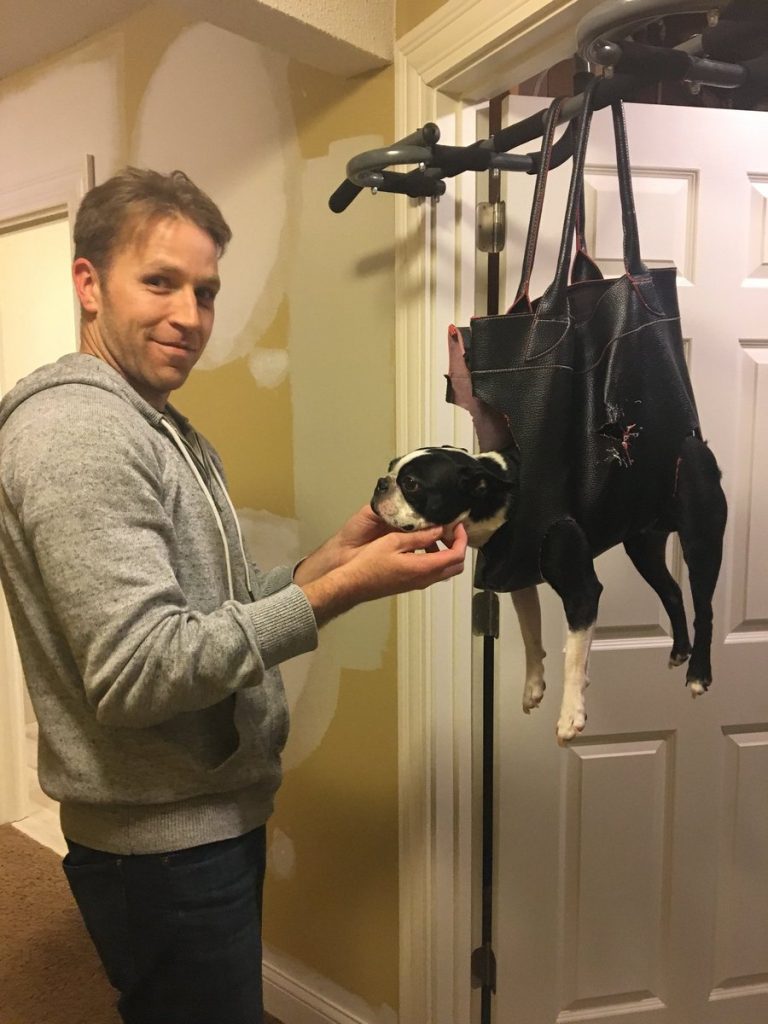 After sharing photos of her dad's ingenuity on Twitter, the photos spread at a rapid clip, racking up over 70,000 retweets and a few inquiries as to his marital status.
my dog hates his nails getting clipped so my dad literally bought a purse & cut holes in it pic.twitter.com/PWnsUBiiZT

— Kendal Peifer (@KendalPeifer) February 11, 2018