First-time mom Cece didn't waste any time bringing this baby giraffe into the world at the Cincinnati Zoo. While giraffes often spend six hours in labor, Cece completed the process in just 30 minutes, prompting a job offer from the local Domino's Pizza.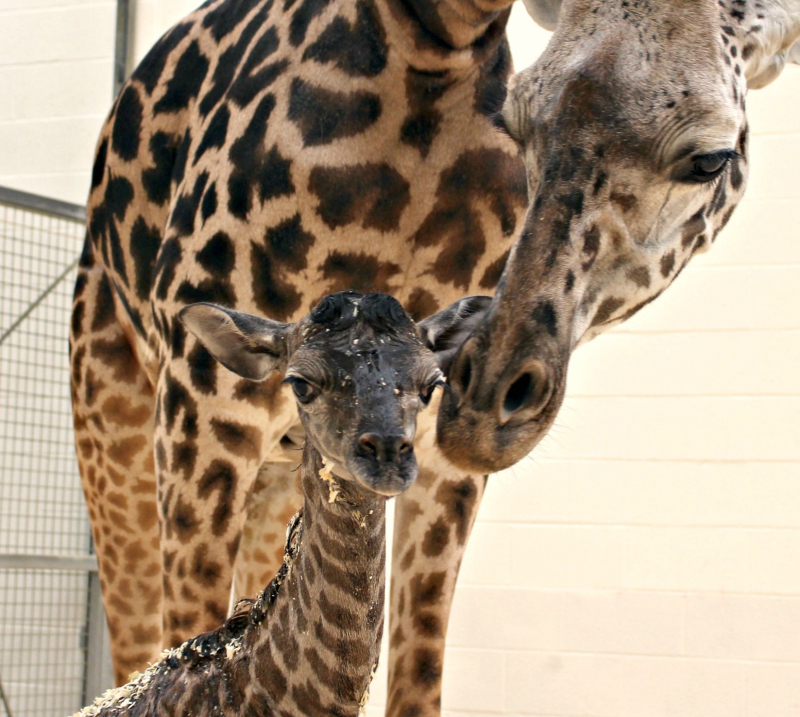 The new baby got up on its legs quickly, too…
… with a few setbacks.
https://twitter.com/CincinnatiZoo/status/758765474167529473
More photos at ZooBorns.