Lois turned to see the two hoodlums slowly closing in. She was trapped in a blind alley, and as usual her cowardly dog Roland was nowhere to be found. "Just give us the purse, lady," sneered the tough. "We ain't gonna hurt y-EEAARGH!" He clutched his head and fell to the pavement and in an instant his partner was down as well. A small object clattered to the ground at her feet: a solid titanium pretzel.
"Keep it, I've got plenty," said a voice from above. Lois looked up to see a shadowy figure on the fire escape. His billowing cape obscured his body, and his face was hidden behind a pretzel-shaped mask. "Those two evildoers won't a-salt you now," he chuckled, and with a whirl of his cape he was gone.
Ever since that fateful night, Lois was obsessed with pretzels. She drew them constantly, hoping that some clue to his identity might emerge. However, she would eat pretzels only one night a year — the anniversary of her mysterious rescue. "Want a pretzel, you big coward?" she said as she offered one to her dog Roland, but then she froze. So that's where he went. All this time. Night after night. Right under her nose. She finally knew the secret of — The Pretzel Avenger.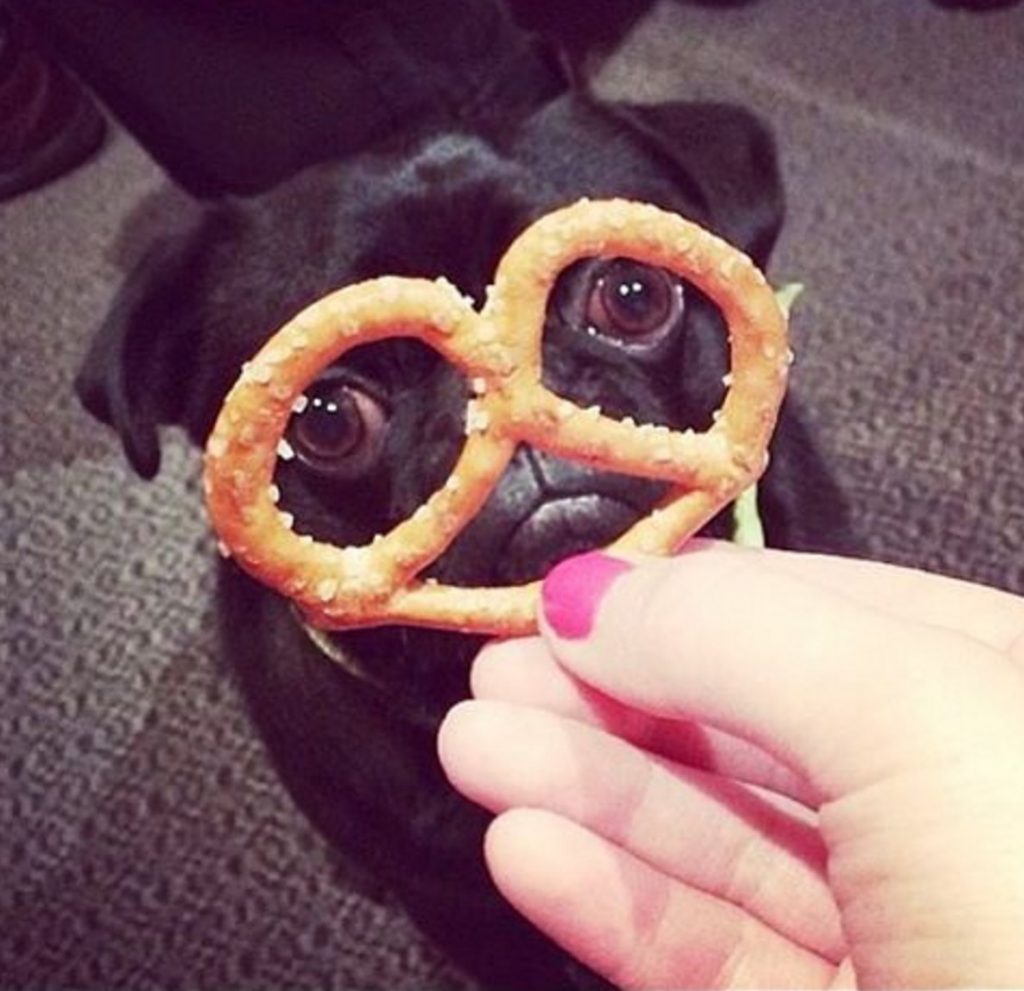 Via Twitter.