In 2012, Flickr user John Gillespie visited Rabbit and Grow Fat, a rabbit cafe in Japan, where bunny lovers enjoy their favorite beverage with cotton-tailed company.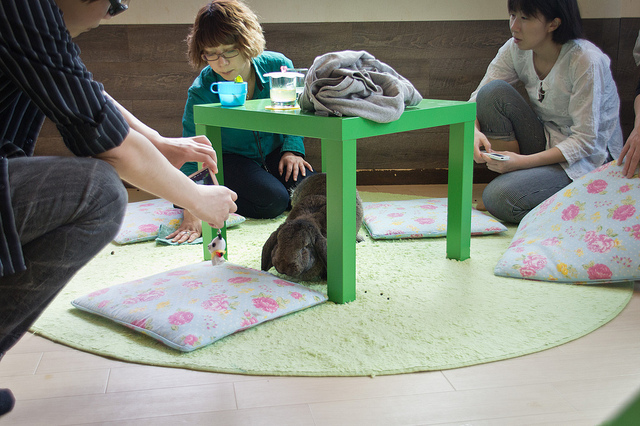 Rabbits roam freely, and work the room for treats and pet-pets.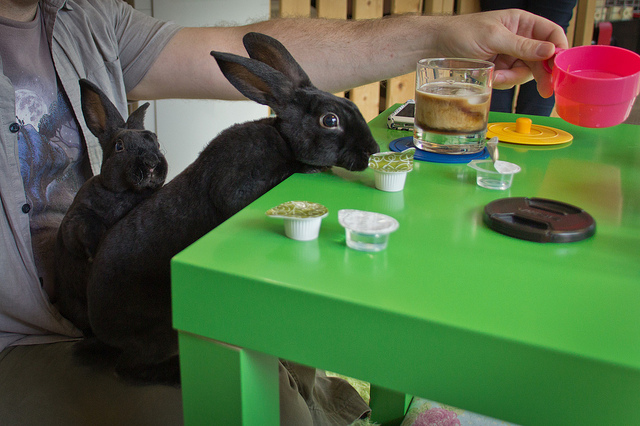 Some are shy…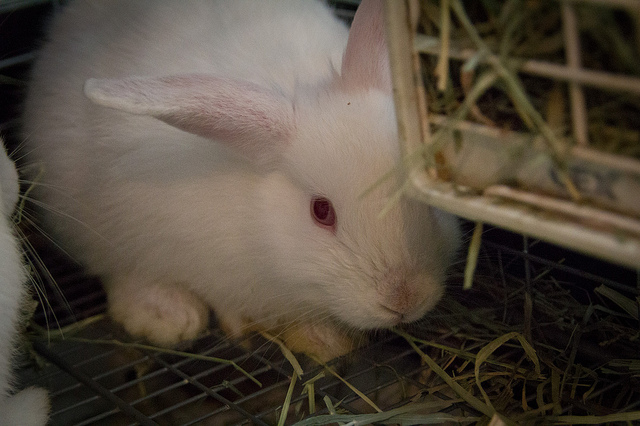 … but most are bold.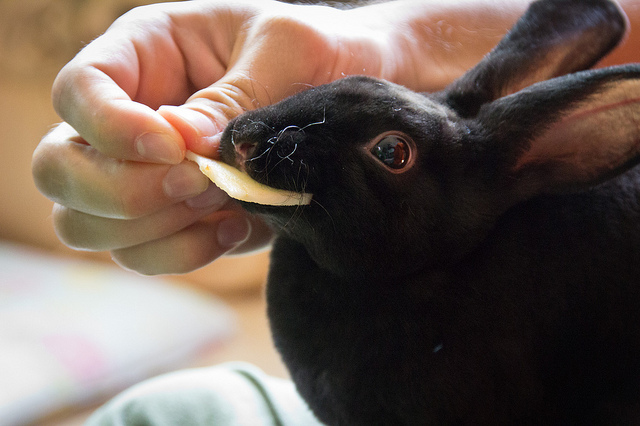 And some will even teach you to dance. That's left and right and left and right…
ロコ君の足くれアピール!笑
テンションあがってくるとみんなの周りをくるくるくるくるし始めます🐰♪
本日今のところ店内まったりです✨
ぜひ遊びにいらしてください💓 pic.twitter.com/sPjvgKHpwZ

— Ra.a.g.f (@Raagf) October 31, 2017
You can see more of John's photos and see the cafe's Twitter page.