Arr! 'Tis Talk Like a Pirate Day!
So stow ye landlubber lingo away
And set sail with me pirate crew
Who talk like all the pirates do.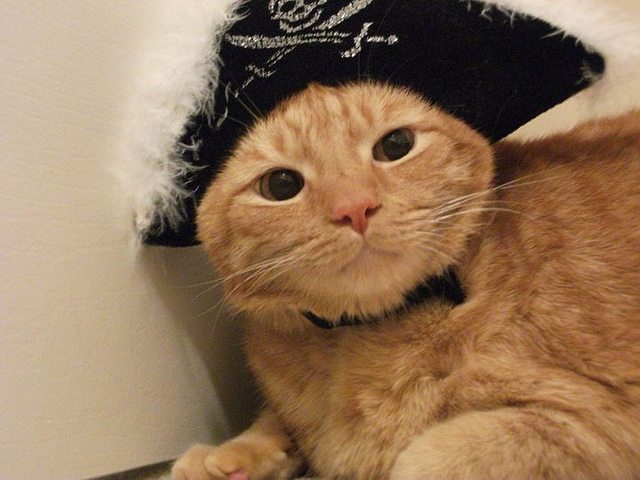 Don't say "yes" and "no" today!
True sea dogs say "aye" and "nay."
Don't say "stop that," say "belay"
It's not "move over," it's "gangway!"
So give your speech that pirate flair
And fly your flag like ye just don't care!
Today, ye don't talk by the book
Or ye'll answer to our Captain Hook.
Photos, from top: via Petful, Be a pirate., by modernrockstar, licensed under CC BY 2.0.